Udinese 0 -0 The Great Zaltan and his Argentine Minions
Hey – it might not be a Nerazzurri loss, but the rest of Serie A will take it, as Roma now close the gap by two points, leaving only five between the Giallorossi and ArgentInter.
So thanks, Udinese!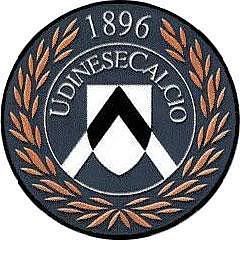 Looking at ArgentInter's form as of late, the words "turning point" come to mind; two draws (granted, against worthy opponents) preceded by a shaky victory against a side that sits at the bottom half of the table do not exactly inspire confidence. If we weren't talking about the league-leading Nerazzurri here, you can bet your behind that the word "crisis" would be tossed around by the Italian media for sure. Of course, Mancini believes the cards are stacked against him, but the rest of us are just muttering "welcome to the club."
After the next Coppa Italia fixture against Juventus, things will get a bit easier on Inter, as they face Empoli, Catania and Livorno in succession. When that's over, however, that's when things get interesting. ArgentInter will have to travel to Anfield where they face a rabid 'Pool (a contest that's sure to wear them down like no other) and then return home and square off against Sampdoria, and three days later… Roma.
Elsewhere in Serie A, Rolando Bianchi was on the field for all of five minutes before being booked and subsequently sent off in Lazio's draw with Torino.
The Duck bagged his first brace for the Rossoneri, as Ancelotti lined him up in front of Seedorf in Milan's win over Genoa. With Seedorf going buck-wild for Milan as of late, one wonders if Ka-Pa-Ro shouldn't be shelved in place of See-Ka-Pa. (Yeah, my head hurts from that too.) Oh… and FatRon's hurt again. [sarcasm]What a great investment![/sarcasm]
Cagliari showed that they're more desperate than Napoli, in what I'm going to call a slight upset, though Napoli's Hamsik definitely deserves honorable mention for his third goal in two matches. Oddly enough, Cagliari started out without Foggia again, bringing him on for Acquafresca in the 56th minute. Something's going on behind the scenes there, although I'm not sure what; chances are, it's related to chair throwing enforcers. Anyway, congratulations to Cagliari for their first three-pointer since freaking September.