Archive for the 'Inter' category
Udinese 0 -0 The Great Zaltan and his Argentine Minions
Hey – it might not be a Nerazzurri loss, but the rest of Serie A will take it, as Roma now close the gap by two points, leaving only five between the Giallorossi and ArgentInter.
So thanks, Udinese!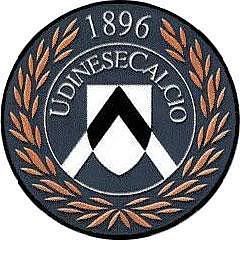 Looking at ArgentInter's form as of late, the words "turning point" come to mind; two draws (granted, against worthy opponents) preceded by a shaky victory against a side that sits at the bottom half of the table do not exactly inspire confidence. If we weren't talking about the league-leading Nerazzurri here, you can bet your behind that the word "crisis" would be tossed around by the Italian media for sure. Of course, Mancini believes the cards are stacked against him, but the rest of us are just muttering "welcome to the club."
After the next Coppa Italia fixture against Juventus, things will get a bit easier on Inter, as they face Empoli, Catania and Livorno in succession. When that's over, however, that's when things get interesting. ArgentInter will have to travel to Anfield where they face a rabid 'Pool (a contest that's sure to wear them down like no other) and then return home and square off against Sampdoria, and three days later… Roma.
Elsewhere in Serie A, Rolando Bianchi was on the field for all of five minutes before being booked and subsequently sent off in Lazio's draw with Torino.
The Duck bagged his first brace for the Rossoneri, as Ancelotti lined him up in front of Seedorf in Milan's win over Genoa. With Seedorf going buck-wild for Milan as of late, one wonders if Ka-Pa-Ro shouldn't be shelved in place of See-Ka-Pa. (Yeah, my head hurts from that too.) Oh… and FatRon's hurt again. [sarcasm]What a great investment![/sarcasm]
Cagliari showed that they're more desperate than Napoli, in what I'm going to call a slight upset, though Napoli's Hamsik definitely deserves honorable mention for his third goal in two matches. Oddly enough, Cagliari started out without Foggia again, bringing him on for Acquafresca in the 56th minute. Something's going on behind the scenes there, although I'm not sure what; chances are, it's related to chair throwing enforcers. Anyway, congratulations to Cagliari for their first three-pointer since freaking September.
(Luck smiles on Inter. Again.)
First off, let me say that I'm conscious of the fact that I bitch about Inter a lot, but contrary to what my actions may suggest, I don't want to make this a "look at what ArgentInter did this week" blog, and I don't enjoy writing about them… especially when they're pulling wins out of their collective ass, as was the case this week. Unfortunately, as it turns out, it just seems like they're always doing something morbidly newsworthy, whether it's fielding a team of players from everywhere but Italy, or rolling through Italy's best at the feet of Zaltan The Great (a.k.a. Calcio's JarJar), or sneaking by more win-worthy squads on the wings of luck. One way or another, they're attention getters.
This week, it was so bad that their own coach admits that they got off easy, something I haven't seen him do for a while… if ever. Anyway, you can judge for yourself. Maybe you'll do a better job than me of spotting the "penalty" at the end:
The good news is, if Inter are going to play like that, hilarity is sure to ensue when they face Juventus on 1/23 and 1/30 (Coppa Italia), and Udinese on 1/27. Three consecutive tough matches might be a bit much for Lady Luck to handle, yes?
Ah… Udinese. Some uncharacteristically poor finishing up front cost them (and handed Milan) three points this week, so hopefully they'll be raring to go come InterTime, although Udinese will have to contend with Catania this week (Coppa Italia again) as well. (What a brilliant backheel by Kaka on that assist!)
Edit: Siena upset Palermo this weekend, 3-2. (Back in October, I said that Siena could be friggin' nasty, and it looks like it's still true. Here's to hoping they don't get relegated.)
The following video has highlights from two matches: Palermo-Siena and Reggina-Cagliari
Regarding Reggina-Cagliari, you know things are bad when you make Reggina look awesome. Where the hell was Foggia? I'd hate to write a team off halfway through the season, but folks… let's just say I think one of our relegation spots is definitely spoken for.
(Del Piero gives me a headache.)
Would somebody please tell Alex Del Piero that silence is golden… please? First he makes presumptuous demands of the nazionale, then he's calling out his goals Babe Ruth-style, and now… now he's pointing the finger (while saying he's not pointing the finger, of course) and making some stupidly obvious statements.
Correct me if I'm wrong, but this doesn't sound like a very leader-like way to talk, does it?
Maybe some players have given more than others.
What? Sorry, but I don't think any professional should ever say anything of the sort, no matter how true.
And how about this? Can you say Captain Obvious?
Inter are stronger than the other sides in Italy. They have a deep squad and they have consolidated the players that they have.
I guess that explains how Inter got to the top of the table, right? They're stronger? Also, having Hernan freakin' Crespo as a backup is a slight bonus, right?
Perhaps Alex is preparing the Juve faithful for a crash-out against Inter in the Coppa Italia, now that both sides are through. Who knows. If Juve are going to give Inter a hard time, I'd rather see them do it during the Scudetto hunt.
Oh yeah… about that whole Scudetto hunt thing – The most interesting matches this weekend are Inter – Parma (on the outside chance that Lucarelli comes in at some point, though it's highly improbable Update: Parma's coach isn't ruling the big man out! LINK), Roma – Catania (because Roma have a pretty thin back line at the moment, though the last time Catania visited Stadio Olimpico, the Giallorossi put on a show), and Milan – Udinese (because of the versatile "Di Natagliarella" attack facing off against the Ka-Pa-Ro samba trident).
Regarding that last one, as much as I'd love to see Milan crank it up a notch and climb into a Champions League spot eventually, I am not crazy (in case you haven't guessed) about their current Brazilian obsession. In contrast, I really like both Quagliarella and Di Natale, and I'd like to see them open it up against someone… anyone (except Roma).
About Milan's strikers: You might remember that two posts ago, I said that Gila needed to look for another job. Well, although Gila's agent denies it, it's probably true. Gazzetta dello Sport say that Gila wants to either play or bounce, and Corriere dello Sport are saying that a Milan-Fiorentina (Gila-Frye) swap is in the works, although I've heard something else debunking that one.
(Gilardino needs a job.)
If you're a Napoli fan, allow me to express my condolences.
If you're a Napoli fan and you're a resident of la citta di Napoli, I don't even know what to say, quite honestly. How about… "at least you're not Gilardino," would that work?
On the other hand, if you are Alberto Gilardino, why are you reading this? You should be updating your resume, packing your bags or turning in your red and black shirts, because FatRon and The Duck just took your job. For real.
If anyone's wondering "what the hell's he talking about," you must not have heard about Napoli's loss at Milan.
Note that I just said "Napoli's loss at Milan." That should indicate that Milan are finally back to their winning ways at San Siro. In addition, I'm going to go out on a limb and say that it also indicates the beginning of a late Milan surge, similar to the one we saw late in the season last year. Mark my words; Milan are going to shoot right up the table, and this Brazilian trident of Kaka supporting FatRon and The Duck will be largely responsible. One can only hope that they'll take some points from Inter along the way. Unfortunately, the next derby isn't until week 36.
Speaking of Inter (aren't we always?), they were fortunate to get past Siena this week. Actually, you may recall that there were a few matches earlier in the season where Inter barely escaped with points… before they started kicking Serie A's collective a$$ convincingly. If we're back to LuckyInter, I might just start to not censor my curses.
Anyway, here are the highlights from the Milan match, in case you're curious about this Duck character:
…And here's Inter squeaking by Siena. I won't hold it against you if you don't want to watch:
(Is there any truth?)
Sifting through the garbage pile that is the calciomercato hyperbole-fest is like watching a mediocre movie with a predictable ending. You sit there, somewhat interested in what's going on, but with an underlying feeling of dissatisfaction… because you just know what's going to happen in the end. But still, you finish watching the movie because on the outside shot that you're wrong this time, you don't want to miss it.
In the case of transfer rumors, you just know that most of the time, what you read or hear is more or less fabricated by some caffeine-fueled sports journalist who wants to be the first to report about (insert rumor here), even though he knows he's broadcasting conjecture as fact. But still, you read all that you can, on the outside shot that there's a grain of truth somewhere in the pile.
Today is no exception; rumor pile sits before us, and we're sifting through it looking for fact, but not expecting to find any. Perhaps it's futile then, that I've pulled what I felt was notable from what's out there – fully aware that most of it is (probably) complete trash. Nonetheless, we'll take a very cautious look:
By the way, in case anyone's wondering when this whole mercato mess ends, it's over on January 31. (Coincidentally, I'm going away on the 31st, so serieAmerica will be inactive from the January 31 until February 5 or thereabouts.)
(Domenech can't stop.)
This guy is addicted to maligning the Azzurri. I mean… he tried to quit cold-turkey at the beginning of the month, but like a crack-fiend, he just couldn't hack not getting his fix; the lure of the bliss that he clearly gains from talking trash on Italy and Italians was clearly too much for him. He gave in.
I'm not even going to paraphrase or respond to his comments; I think it's enough this time to point out that he couldn't resist taking one of his feeble, meandering stabs at our ragazzi, despite (supposedly) intending to refrain from doing so. (If you really want to read what he said this time, go right ahead.)
On some level, I wanted to ignore his words completely (to avoid giving him any additional satisfaction), but it's not like Domenech actually reads this.
Dear Inter – Step off, fools!
I don't know whether to laugh or be disturbed by the fact that Inter would even think they can touch Alberto Aquilani.
While it's true that there aren't many 'franchise players' (to borrow a term from American sports) in Serie A these days, Inter should know that Totti, Aquilani, and De Rossi are as Roman as the Colosseum.
Perhaps Inter's success on the peninsula has given way to delusional thinking, or perhaps Blatter's comments have them desperately scrambling to Italianize. In either case, they should look elsewhere.
Actually, never mind transfers… they should be focusing on this weekend's Derby della Madonnina. If someone can take down ArgentInter, it's the world champions, although The Great Zaltan will feature for the Nerazzurri.
Here's to Rino Gattuso and the other six Italians on the field running through The Swede and his Argentne minions. Forza Milan!