Archive for the 'Napoli' category
Udinese 0 -0 The Great Zaltan and his Argentine Minions
Hey – it might not be a Nerazzurri loss, but the rest of Serie A will take it, as Roma now close the gap by two points, leaving only five between the Giallorossi and ArgentInter.
So thanks, Udinese!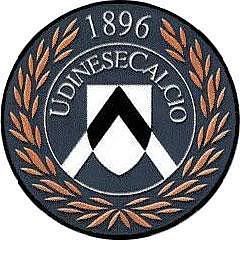 Looking at ArgentInter's form as of late, the words "turning point" come to mind; two draws (granted, against worthy opponents) preceded by a shaky victory against a side that sits at the bottom half of the table do not exactly inspire confidence. If we weren't talking about the league-leading Nerazzurri here, you can bet your behind that the word "crisis" would be tossed around by the Italian media for sure. Of course, Mancini believes the cards are stacked against him, but the rest of us are just muttering "welcome to the club."
After the next Coppa Italia fixture against Juventus, things will get a bit easier on Inter, as they face Empoli, Catania and Livorno in succession. When that's over, however, that's when things get interesting. ArgentInter will have to travel to Anfield where they face a rabid 'Pool (a contest that's sure to wear them down like no other) and then return home and square off against Sampdoria, and three days later… Roma.
Elsewhere in Serie A, Rolando Bianchi was on the field for all of five minutes before being booked and subsequently sent off in Lazio's draw with Torino.
The Duck bagged his first brace for the Rossoneri, as Ancelotti lined him up in front of Seedorf in Milan's win over Genoa. With Seedorf going buck-wild for Milan as of late, one wonders if Ka-Pa-Ro shouldn't be shelved in place of See-Ka-Pa. (Yeah, my head hurts from that too.) Oh… and FatRon's hurt again. [sarcasm]What a great investment![/sarcasm]
Cagliari showed that they're more desperate than Napoli, in what I'm going to call a slight upset, though Napoli's Hamsik definitely deserves honorable mention for his third goal in two matches. Oddly enough, Cagliari started out without Foggia again, bringing him on for Acquafresca in the 56th minute. Something's going on behind the scenes there, although I'm not sure what; chances are, it's related to chair throwing enforcers. Anyway, congratulations to Cagliari for their first three-pointer since freaking September.
(Gilardino needs a job.)
If you're a Napoli fan, allow me to express my condolences.
If you're a Napoli fan and you're a resident of la citta di Napoli, I don't even know what to say, quite honestly. How about… "at least you're not Gilardino," would that work?
On the other hand, if you are Alberto Gilardino, why are you reading this? You should be updating your resume, packing your bags or turning in your red and black shirts, because FatRon and The Duck just took your job. For real.
If anyone's wondering "what the hell's he talking about," you must not have heard about Napoli's loss at Milan.
Note that I just said "Napoli's loss at Milan." That should indicate that Milan are finally back to their winning ways at San Siro. In addition, I'm going to go out on a limb and say that it also indicates the beginning of a late Milan surge, similar to the one we saw late in the season last year. Mark my words; Milan are going to shoot right up the table, and this Brazilian trident of Kaka supporting FatRon and The Duck will be largely responsible. One can only hope that they'll take some points from Inter along the way. Unfortunately, the next derby isn't until week 36.
Speaking of Inter (aren't we always?), they were fortunate to get past Siena this week. Actually, you may recall that there were a few matches earlier in the season where Inter barely escaped with points… before they started kicking Serie A's collective a$$ convincingly. If we're back to LuckyInter, I might just start to not censor my curses.
Anyway, here are the highlights from the Milan match, in case you're curious about this Duck character:
…And here's Inter squeaking by Siena. I won't hold it against you if you don't want to watch:
(Angry for a Good Reason)
Napoli's starting 'keeper, Gennaro Iezzo is less than happy, and rightfully so, perhaps. He has apparently caught wind of rumors concerning possible Napoli interest in Marco Amelia. According to his agent, Iezzo isn't exactly "jumping for joy," although I haven't seen anything to indicate that Iezzo is considering an exit, as the Channel 4 Italia headline suggests.
While it's true that Iezzo has had his bad matches, most notably this past weekend versus Atalanta, he and backup 'keeper Gianello were at the top of their respective games earlier this season, to the point where I was sure that both of them would eventually be bound for squads with deeper pockets. That said, I hope Napoli aren't actually considering Amelia; it's possible that Iezzo hasn't fully recovered from an injury sustained early in the season, and he may just need a bit more time. If that's the case, Gianello is fully capable to man the door.
In other news…
(Since January is just around the corner, I'm rounding up some of the more credible transfer rumors.)
Zambrotta to Milan – As if Milan didn't already have a good defense, they're going to get Zambrotta? This is pretty big.
Shevchenko to Juve… or Milan – I'd rather see him return to the red and black, but it's been said that Milan has reserved the spot for Pato.
Lucarelli to Torino – This much is true: he's not staying in the Ukraine; I'd bet on that.
Last but not least, did anybody read about the WWE-style feud involving the Cagliari players? If Cagliari has any prayer of challenging Roma today, they'll need to get over this.
(Update: Cagliari management has dealt with the situation.)
(Serie A has returned!)
Aaaaannnd we're back to our scheduled programming. So, what's going on, you ask? Well, here's my best attempt at a round-up:
First off, two matches were played already:
There are actually two things to talk about here. First off, Cristian Panucci (a.k.a. The Old Man) – the guy responsible for the Azzurri's game-winner in Scotland – saved the day here as well, this time with a header in the 89th minute. Whatever you're doing, Old Man, can you please get your teammates to start? Thanks.
Speaking of which (and this brings me to our second talking point), Roma need to start taking vitamins or something. As Chris at Offside pointed out before the match, to say that Roma has caught the injury bug would be a gross understatement. Injury bear is more like it.
Everyone, your attention please! ArgentInter fielded an Italian today, when Materazzi came on for Dacourt in the 88th minute. [crowd]Oooooohhhhh! Aaaaaaaaaahhhh![/crowd] Thank you. That is all.
Actually, that's not all. I have to point out that Inter got lucky… again. With all of the non-Italians on the team, I'm starting to wonder whether or not there's a lucky Irishman in the mix somewhere. They are that lucky. If one of them starts riverdancing, or if someone mentions a pot o' gold or charms of any kind, (is that how they pay for The Great Zaltan and the Argentinian Superstars?) we'll know something is afoot. Seriously, Atalanta should have at least drawn level. Actually, if you read between Mancini's words, you can tell that he soiled his pants during the match.
Elsewhere in the Lega Calcio:
It sure is nice to have calcio back, isn't it? I know it was only a couple weeks, but it feels like we were caught in an international wormhole or something. (Speaking of international stuff, the draws for World Cup 2010 qualifying groups are set to take place tomorrow; it's going to be a busy day.)
A tough road lies ahead for Napoli.
First, let me say that I don't think Napoli are a bad team. Thus far, they've exceeded any expectations that could be placed upon a club that was just promoted to Serie A (excluding Juventus, of course; we'd expect a lot of them regardless). Nonetheless, the 2-1 loss to Inter, I fear, is just the first in a string of difficulties that the club will have to face in upcoming weeks, as they'll have to play Roma, Juventus, and Fiorentina consecutively.
Prior to this week, I wouldn't have put a surprise win over one of these teams past Napoli; they've already taken out Sampdoria and Udinese quite convincingly, but I fear that facing all of the most formidable sides in calcio (minus Milan – and yes, I'm still calling them formidable – see below) one after another will take the wind right out of poor Napoli's sails, leaving them with low morale when they face lesser teams.
Write off Siena as an easy win, and pay out the anus.
Speaking of lesser teams, before this week, Siena hadn't won this season… but I just knew that such a record wasn't indicative of what this team can do. They have some good talent (Locatelli, Maccarone, and Grimi, to name a few), and although they finished just a couple steps above the relegated squads last season, they (and I don't know if anybody else realizes this) only lost once by more than two goals. Indeed, they gave several of the big guns a really hard time.
Look, I'm not saying that Siena are going to start blowing the boots off of Inter or the like. I'm just saying that this week's 3-0 win over Empoli is evidence of the fact that this team should not be taken lightly.
Milan and Roma are playing like… well… Milan and Roma again.
Finally! I was starting to get nervous there, but that's probably understandable, considering the fact that the Rossoneri, defending Champions of Europe, had only won one Serie A match out of six.
Can you guess who else must've been a bit uneasy going into this week? How 'bout Alberto Gilardino? Before Sunday's showdown, a portion of the Milan faithful wanted to see the striker traded off, as he hadn't scored since April. Well, Gila certainly shut the doubters up, didn't he? Likewise, I'm sure that some of the people who doubted the entire Milan organization have been silenced. Five goals at Olimpico is nothing to scoff at, especially considering it was against a squad that tied Spanish powerhouse Real freakin' Madrid just days ago in the same building. Hell – three goals would've been impressive. Throw Gila's two-goal surprise on top of that, and you have a resounding message that the whole peninsula will hear.
I was also a bit concerned about Roma, albeit to a lesser degree. After drawing twice, losing to Inter (thanks in part to Giuly's attempt at playing 'keeper – more on that ridiculousness below) and then losing to Manchester United in a heart breaker, this week's match against Parma was a must-win in terms of getting the Giallorossi back on track.
Enter Il Capitano, and it's suddenly Parma 0-3 Roma.
Looking back, it seems almost silly to have had any doubts. After all, Roma have special memories of the Stadio Tardini.
Look! It's Giuly the goalkeeper! (Wait… what?)
Those crazy, crazy Romans. You just can't make this stuff up.
Apparently, at the end of a practice session going into week seven, members of the Giallorossi were taking free kicks with Ludovic Giuly in goal.
Yes, that Giuly.
I can only speculate as to why the hell they put the French midfielder in goal, but regardless of the reason, I think it's hilarious. Anyway, getting back to why, I think that they were busting his chops a bit following his disastrous mid-match decision to fill in for the 'keeper against Inter. He was handed a red card in that match, and as a result, he wasn't allowed to play in Parma anyway. So, they probably decided to let him take it easy, and at the same time get a good laugh.
After all, who doesn't like a good laugh at the expense of a Frenchman?
(Thanks to Lorenzo, who posted something about the Frenchman's stint in goal on another calcio blog.)
–Look for a post on the Azzurri over the next few days. Our ragazzi have a Euro qualifier and a friendly coming up.–
Although it may seem like we just started yesterday (thanks, Lega Calcio), week six is upon us already!
So, where do we stand?
Well, even though it's pretty much up in the air at this point, there have been some surprises, two of which are perhaps the most noteworthy. Specifically, a glance at the table reveals Milan hanging around mid-pack, while Napoli… yes, Napoli, are only one point back from leaders Roma and Inter.
Let's look at Napoli first.
It's hard to believe that this team was slugging it out in Serie B just a few months ago! Nonetheless, despite their newly promoted status, Napoli's defense has allowed just two goals in five matches.
No, seriously.
Yes, that's less than Inter or Roma. As if that statistic alone wasn't impressive enough, said matches included a 5 – 0 (What the…?!?!?!?) demolition of Udinese in week two, followed by a 2 – 0 week three victory over Sampdoria. Thus far, Uruguayan striker Zalayeta is the guy to watch up front, as he has netted three times. A few other players each have one goal each. Out back, Napoli's keepers Iezzo and Gianello have shared duties, with Iezzo starting the first three games, and Gianello starting the last two, because Iezzo has apparently picked up an injury at some point. I don't know when Iezzo is coming back, but with the way Gianello has been playing, it looks like they're in good hands either way.

Perhaps the best part about this team's progress so far is that they've retained their sense of humility. Paolo Cannavaro summed up their mindset: "Our priorities haven't changed, we are still aiming for survival. We have every reason to feel proud of all the hard work we have put in, but there is a long road ahead."
Niiiiiice, Paolo. Stay Humble.
Now… Milan, Milan, Milan.
Champions of Europe drawing with Siena and Parma? Ancelotti blames the referee for the draw with Siena and their recent loss against Palermo, while Maldini and co. were angry at the tifosi following their first Champions League match.
Regardless of the reason for their lack of success, at this point I'm having flashbacks of last season, where Milan took a while to build momentum. The next tie is against Catania. I'm not hitting the panic button yet, but if the Rossoneri don't win this one, I might consider reacquainting myself with it.